We take the fine art of coffee growing to new heights of excellence. Our tradition is highly evolved and deeply ingrained in the economy and heritage of Tanzania. Burka is one of the oldest and largest Tanzanian coffee farms. We have adopted an active and profound corporate responsibility, while maintaining the consistent quality that makes Burka Coffee Estates a trusted speciality coffee producer.
Located on the fertile slopes of Mount Meru, just a short drive from majestic Mount Kilimanjaro, the estate produces several hundred tonnes annually of highest quality mild Arabica Coffee.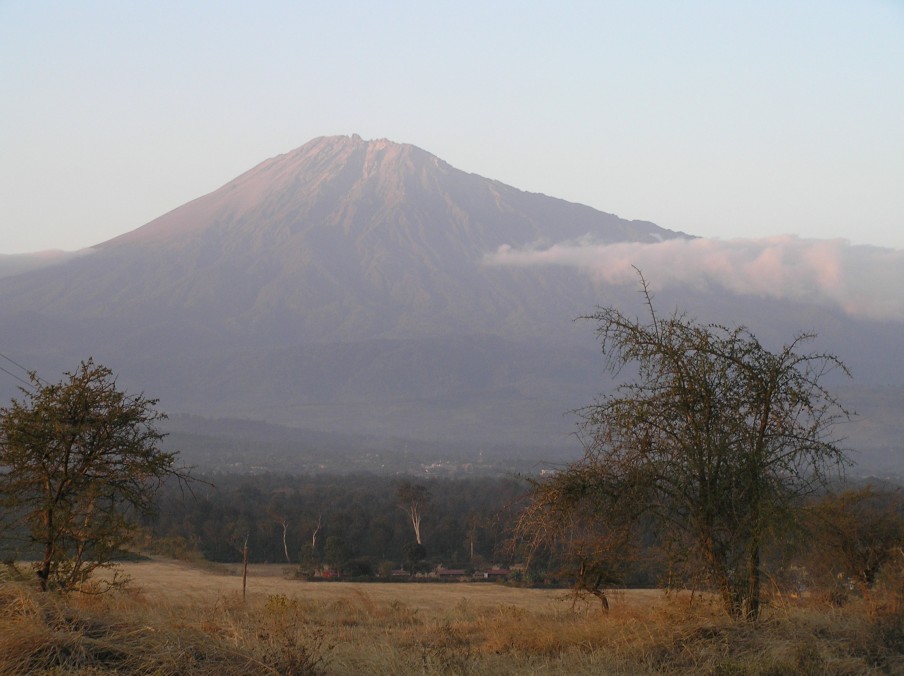 In Harmony with Nature
Our estates follow a traditional agro-forestry system whereby coffee is shade grown under mostly indigenous trees. We are committed to maintaining the right balance between our productive and non-productive areas. Our staff housing and villages provide secure homes for our workforce and their families, while forests, grasslands and other areas not conductive to coffee cultivation are preserved. Merging ecologically and socially stringent standards, we offer a consistently superior product guaranteed to delight the most discerning coffee buyers and roasters.
Coffee
Our coffee grows at the ideal average altitude of 1'400 m above sea level, on the fertile slopes of Mount Meru. Merging ecologically and socially stringent standards, we offer a consistently superior product, 85% of our crop is comprised of premium quality coffee grades: AA, AB and PB.
Quality control
Due to our elaborate quality control guidelines, 85% of our coffee is deemed export quality. This starts in the fields and continues until after dry milling and grading. Our quality control team visits our wet mills and drying areas on a daily basis to ensure that our processing teams are following the policies we have in place. After reaching the appropriate moisture content on the drying tables, a sample of each daily harvest lot is brought to our cupping kitchen and analyzed by our quality control team. From there, we can begin to ascertain the quality of that particular year's harvest and which lots meet our buyer's preferred cup profiles.
Initially we send green coffee samples to a potential buyer for approval. This stock lot sample, once approved, allows us to bulk, bag and mark each bag with its unique lot number, allowing maximum trace-ability. For such samples, the internationally recognized SCAA form is used.
Production factors
The fortunate coincidence of three natural factors – altitude, climate and soil – puts Burka Coffee Estates at an optimal location for the production of a naturally superior coffee. Furthermore latest technology and qualified employees make sure that the coffee quality is consistent and according to the highest standards.